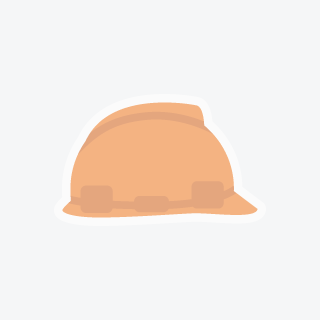 Michael C
Someone to remodel a House
Thomasville, North Carolina
Last seen over a week ago
Pay negotiable
Renovator Job in Thomasville, North Carolina
Contractors Please Read for a chance to make money and make our dreams come through with this house:

So, me and my wife are looking for a contractor to come in and buy my wife's grandpa's house and remodel it and do the work and you will make good money on the deal as that is what a contractor is in the business for. Once complete with the house me and my wife will buy the house from you. We have a full approval up to --.... So the story is my wife's grandpa died about a week and a half ago. He was married still and the house is in both grandma and grandpa name but they haven't lived together in a while and she can't afford to keep the house. So as of now we are talking to and working with the bank to see if they will take less than they owed on it due to some of the interior shape it is in. They currently owe around --... on the house so even if they will only do the payoff that still leaves a lot of money to remodel the house. The house had an appraisal done in 2015 that shows it worth at around --... and tax value is around --... I believe. So there is good money to be made. The house is around 2700 square feet with a large 2 car garage attached. As far as the outside of the house and the roof it is good condition. We would really want you to come take a look at the house and estimate the work and go from there and talk to us more and get an idea of everything before you make your decision, because you could stand to make good money on the project and not have to build a whole house to get your money back and then some. Me and my wife would do this our self but banks do not work well with people and most banks will not do a renovation loan to purchase. We found one banking source that will possible do it but if we keep the house that we are currently in we would need to come up with around 15-23 percent down and with it been around 200k that could be near 40000.00... to come up with and that would take about everything we have and we have a kid on the way in November. I am a Veteran and qualify for a VA loan, we were looking for a larger house as that is why we have gone through the full approval process and not just the preapproval. We put an offer on a house about a month ago but got out bid so maybe it is for reason so we could possible get in this house. This house has been in my wife's family and my wife grew up in this house. Her grandma had this house built back in the 1980's. Her parents live across the street as we like to live close to the family especially with our new baby boy on the way. The house is very special and means a lot to us and would be a dream come true for us. We're not asking for any major favors but looking for a company with the capital to put up in the beginning and make the money when they sell and we will sign a contact and can put some money down to show that we are serious and will want to buy and have proof of the letter from the financial institution's that we qualify and can show you credit scores and whatever we need to do to make this happen.
As I said early my wife's grandma and grandpa had the house built and her parents live across the street. The story is surprisingly close as her parents' house was passed down from their grandparents. All this happened when my wife's younger sister was in the making. So, a week, 5 days exactly before her parents found out the gender of her sister her great grandpa died and they started the process to get the house they are still in across the street. And the odds were me and my wife have been trying to have a kid for the last two years and have had 3 miscarriages and was about to go through invitro to help with the process as we had done all kinds of stuff to get pregnant in the past. We were waiting to start this process and somehow without no help and we really quit trying to get pregnant we end up pregnant and with no issues so far and everything looks and is going great so it is truly a miracle for us as we could not get past 6 weeks or so with earlier pregnancy's. So, what is odd or similar, is that we found out the gender of our Baby Boy 2 weeks ago. Her grandpa passed away suddenly 5 days before we found out the gender of our baby. So with all the rambling I have been doing just wanted to let you know how valuable the house is for us to be able to get into it.
Any questions please call me or email me!
Respectfully,
Michael And Amanda Cox
336-688-... [email protected]
Address of Property 4322 NC HWY 62, Thomasville, NC 27360
THANK YOU AND WE HOPE SOMEONE CAN MAKE OUR DREAMS HAPPEN!
---
Find Renovator Jobs in Thomasville, North Carolina
More in Thomasville, North Carolina