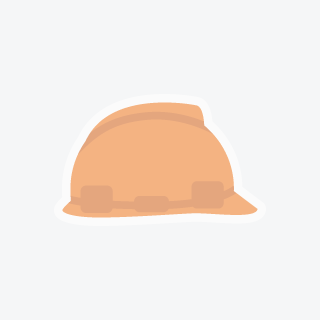 Florencia V
Experienced Drywall hanger & finisher.
Renovator Job in Allentown, Pennsylvania
Bristol & Vera Investments Inc. is a multi service renovations company. We are hiring for several positions as follows: Bristol &Vera Home Investments Inc. is currently looking to hire a qualified Junior level Estimator to join our Drywall homes renovation construction group in the commercial, single-family, and multi-family divisions. Junior Project estimator is responsible to go on site with President & CEO of company to take measurement of all upcoming project and estimate how much material will be needed for each project. This is an entry level role within construction and is an amazing opportunity for someone looking to work on the business side and gain estimating experience. Our Pre-Construction team is growing, so now is the time to jump in and learn from the best. Bristol & Vera Home Investments Inc. is currently looking to hire a qualified a Drywall Hanger & Finisher. Responsible for installing wallboards to ceilings or to interior walls of residential or commercial buildings or homes and applying plaster. Smooths out imperfections with trowels and shackle. Applies coats of compound after panels are mounted to walls or ceiling. Primary responsibilities Apply drywall to walls or ceilings. Fasten drywall panels to the inside framework of building. Prepare panels for painting by taping or finishing joints. Smooth out imperfections. Work with ceiling tile installers to build walls. Read blueprints and designs. Measure, cut, fit, and fasten panels. Prepare panels by sawing, drilling, or cutting holes in panels for electrical outlets, air-conditioning units, and plumbing. Screw panels to wood or metal framework. Use a lift to place ceiling panels. Fill joints in-between panels with spackle. Use trowels to spread spackle. Press paper tape into compound. Smooth away excess material. Cover nail and screw depressions with spackle. Apply second and third coats of compound. Sand areas after each coast. We are also hiring for the following: Insulation • Painting and finishing • Tile work • Roofing • Siding • Trim • Reading and interpretation of plans If you are a top performer please contact company CEO Florencia at 323-546-....
Share This Profile
Find Renovator Jobs in Allentown, Pennsylvania
More jobs in Allentown, Pennsylvania