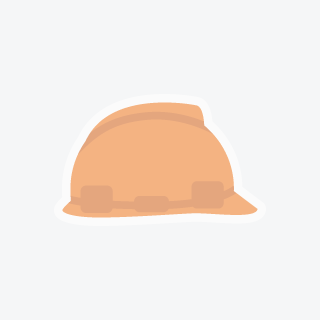 ELMER M
Demo and Reno of existing brick wall sidings for a 7 story Building
Calgary, Alberta
Last seen over a week ago
Pay negotiable
Want to be hired by ELMER?
Renovator Job in Calgary, Alberta
Date: March 20, 2019

Estimator: Elmer Macasaquit,CEC
email: [email protected]


Request For Quotation (RFQ):

You are invited to submit a price proposal for the herein project scope of work :

PROJECT NAME: RENOVATION OF EXISTING EXTERNAL WALLS & BALCONY DECK FOR 7th STORY BUILDING
DESCRIPTION: DEMOLISH AND REPLACE EXISTING BRICK & EXTERIOR WALL PANELS
LOCATION: CALGARY, ALBERTA

BID CLOSING DATE: On or Before 31 MARCH 2019
Please submit your bid price quotation to: [email protected]
________________________________________________________________
Reference rendered drawing and site photos are attached:
The proposal should cover pricing the scope of work and associated work based on details below (kindly disregard scope that does not apply to you) :

Scope of Work:

1. Removal of existing brick walls; Estimated Quantity = 12,073 Sq......
2. Removal of drywall exterior sheathing; Estimated Quantity = 12,073 Sq......
3. Removal of railings and install new one (Aluminum Glass Railing system)
Estimated Quantity = 600 Lin......
4. New frame to fur out Walls
a. Install new wood frame = Estimated Quantity = 12,073 Sq......
b. Install new insulation R12 = Estimated Quantity = 12,073 Sq......
c. Install new ½" sheathing = Estimated Quantity = 12,073 Sq......
d. Install new external siding, battens/ smart trims on window/balcony door (Detail installation as per engineering specifications) = Estimated Quantity = 2,052 Lin......
New External Siding type: HARDIE BOARD PANELS, EIFS (Armour Guard) cement panels; Estimated Quantity = 14,339 Sq......

Detailed activities:
● Mobilize Resources; Labor, Materials and Equipment
● Construction of hoarding area
● Set up scaffold & tarps, safety barricades for removal and disposal of brick walls
● Access equipment: mobile lift, scaffolding, portable ladders, working platform and waste bins
● Demolition of existing external brick wall, wooden frame sheathing, balcony partition & insulation, panels on windows
● Construction of new wood frame 2"x 4" at standard spacing per code and specs
● Remove and replace existing external windows
● Surface prepping and waterproofing work on balcony deck flooring
● Site walkthrough, inspection and punch listing
● Retouching work, clean-up of all debris
● Clearing, dismantling, cleaning and final disposal of debris and waste off-site
● Project hand-over, close out and warranty
● Demobilization
If you are unable to meet the bid closing date or not interested in submitting a tender, kindly inform us by replying to this invitation through email.

In case of any clarification or questions, please do not hesitate to contact us.


Warm regards,

Asset Construction
Estimating Department
---
Find Renovator Jobs in Calgary, Alberta
Want to be hired by ELMER?