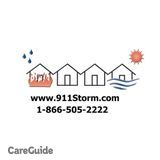 Insurance claim I
Need help with the Water damage situation? Mold infestation? 911Storm professionals can solve these problems. Call us NOW!
Renovator in Danbury, Connecticut
www.....com --... Damage Restoration Services, LLC General contractor IICRC, RSA & EPA Certified Insurance claim specialist Licensed & Insured Warranty Serving Public, Governmental, Healthcare, Commercial and Residential customers. Serving area: CT, NY and NJ. Our Services: • Property damage inspection • Structural drying • Damage restoration • IR Thermal imaging • Water damage recovery • Unwanted water removal • Wind damage recovery • Hail damage recovery • Ice and snow damage repair • Mold inspection, Mold testing and clearance * • Mold cleanup and remediation • Air quality control (mold/bacteria/virus) • Mold prevention treatment • Odor removal • Interior sanitation • Antibacterial treatment • Bacteria test & clearance ** • HVAC sanitation • Interior & exterior repairs • Flood recovery • Sewer backup recovery • Septic recovery • Structural drying • Structural pasteurization • Roofing & siding repair • WDB inspection (Water Damaged Building) • Insurance claims assistance * ** EVERY mold/bacteria test to be processed and documented by independent lab. Special discounts for AARP, Disabled, Veterans, Active Military and NFP organizations.
Share This Profile
Find Renovator in Danbury, Connecticut
More in Danbury, Connecticut